10 Best Watch Brands In India
1. boAt Wave Lite Smartwatch –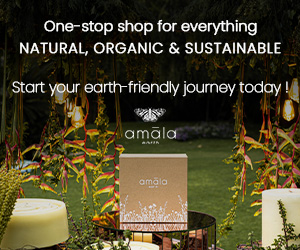 The boAt Watch Wave Lite's unique specifications and features include a 1.69-inch HD display, 24/7 heart-rate monitoring, SpO2 tracking, a sleep tracker, up to 7 days of battery life, smart notification alerts, etc.
The 1.69-inch HD display and slim bezels of the BoAt Watch Wave Lite smartwatch are shown. For a better viewing experience, it includes a display with a 70 per cent RGB colour gamut and a peak brightness of 500 nits. It is sweaty-free, especially when working out, with IP68 dust, sweat, and splash resistance.
The smartwatch has a stylish square dial with a metallic finish. Additionally, it has a body weight of just 44.8 grams for greater comfort. It also offers replaceable watch bands in a variety of colours.
Price: Rs. 1,799
Range: Adult
Ratings: 3,480
Special Features: Calorie Tracker, Heart Rate Monitor
Display Type: Digital
Weigh: 45 g
Manufacturer's Warranty: One-year
| | |
| --- | --- |
| Pros | Cons |
| Supports fast charging | No GPS connectivity |
| Excellent and bright display | |
| Water-resistant | |
2. Amazfit Zepp E Stylish Smart Watch –
The Amazfit Zepp is the most ambitious smartwatch to date. It has a pure black 3D curved bezel-less glass crafted into a seamless shape with smooth lines from every angle. The 3D glass and polished stainless steel work well together, and the metal body is fragile. It is incredibly comfortable to wear day and night and has a 9.1 mm thickness.
In high-altitude, low-oxygen environments or when engaging in strenuous physical activity, SpO2 is a crucial health indicator. With Zepp E, you can quickly determine your current blood oxygen saturation from your wrist.
The sophisticated heart rate and activity data are combined into one metric by Personal Activity Intelligence. It enables you to derive a simple score from the physical state and understand it intuitively. The watch also includes voice assistant support, with Alexa when hooked up to the internet or essential offline support when not.
Price: Rs, 8,999
Range: Adult
Ratings: 20+
Display Type: Digital
Weight: 36 g
Manufacturer's Warranty: One year
| | |
| --- | --- |
| Pros | Cons |
| Perfect fit for men | Third-party app support has been hindered momentarily |
| Superb display | |
| Slim design | |
3. Armani Exchange Analog Black Dial Men's Watch –
This watch embodies the minimalistic approach from its black carbon-coated face to its slimmed-down body, which lays comfortably on the wrist, giving you a rugged yet polished look while balancing the mix of vintage influence with the current design. It is an electronic watch movement that features a quartz crystal that oscillates. It is a multifunction watch with a stopwatch function.
It has soft and durable leather with waterproof silicone watch straps. It is well known that Armani exudes effortless style. Thanks to this DNA, Armani Exchange has created bold, contemporary statement timepieces that will always be elegant and clear. It is completely water-resistant.
Price: Rs, 8,796
Range: Adult
Ratings: 55+
Special Features: Water-resistant
Display Type: Analog
Weight: 40 g
Manufacturer's Warranty: 2 years
| | |
| --- | --- |
| Pros | Cons |
| Suitable design | No distinctive Armani features |
| Available in a wide range of attractive colours | |
| Comfortable to wear | |
4. TIMEWEAR Analog Number Dial Leather Strap Watch for Men –
Men's Analogue Digital Watch by Timewear. It has over 7,016 ratings and 4 out of 5 reviews, making it the second-most popular watch on Amazon India. The most excellent watches for men in India under Rs. 1,000 can also be found here. A leather band and both an analogue.
We highly advise college and high school students to get this watch. It attempted to replicate the style and feel of the vintage Casio G Shock series and, keeping the budget in mind, turned out to be an excellent replica.
Price: Rs, 279
Range: Adult
Ratings: 7000+
Special Features: Water-resistant
Display Type: Analogue
| | |
| --- | --- |
| Pros | Cons |
| Ideal for college students | No warranty |
| Sporty looks | |
| Value for money | |
5. Louis Devin Rose Gold Plated Mesh Chain Analog Wrist Watch for Women –
The Louis Devin Analogue Watch has a chrome body, a black circular dial, and a gold-plated mesh chain strap. The watch is relatively inexpensive, accurately tells the time, and looks well in Indian and Western attire.
Price: Rs. 439
Range: Adult
Ratings: 40+
Display Type: Analog
Weight: 150 g
Manufacturer's Warranty: One-year
| | |
| --- | --- |
| Pros | Cons |
| Gives your wrist a touch of sophistication and luxury | No mention of water resistance depth |
| Excellent construction and design | |
| Long-lasting; Precise timing | |
6. Titan Octane Chronograph Black Dial Men's Watch –
Titan has dominated the Indian watch business for decades. Style, comfort, durability, and wealth must all be features of the Titan Analog Silver Dial Men's Watch. It fits all wrist sizes well thanks to its 42 case diameter and a 9-millimetre case thickness.
It has a beautiful silver dial and a black leather band, making it the ideal selection for a man's semi-formal watch. It's a quartz type of watch. It comes with a chronograph display. It is the best-brand watch for men in India, which every man must include in his daily routine.
Price: Rs. 7,295
Range: Adult
Ratings: 92+
Special Feature: Chronograph
Display Type: Analog
Weight: 240 g
Manufacturer's Warranty: 24 months
| | |
| --- | --- |
| Pros | Cons |
| Embraces the class and sophistication of an understated yet fashionable design | Heavy |
| Fit for all wrist sizes | |
| Made of genuine leather | |
7. Armani Exchange Men's Stainless Steel Dive Inspired Watch with Silicone Band or Steel Bracelet –
A black carbon-coated display and a slimmed-down frame inspired this Armani watch. This watch combines historical influences with a modern design, giving you a clean yet rugged look, combining the best of both worlds. It is perfect for trend-setting adventurers looking for a unique, modern timepiece that looks stylish on any occasion. This watch features an imported quartz movement with a 3-hand analogue display, a 44mm case, a 22mm band width, and a scratch-resistant mineral crystal. Its dial is matte black with cut-out LED hands and indexes, and the case is round and made of stainless steel.
Price: ₹.13.148
Range: Adult
Ratings: 8
Special Features: Water-resistant
Display Type: Analog
Weight: 145 g
Manufacturer's Warranty: 2 years
| | |
| --- | --- |
| Pros | Cons |
| Best quality material | None |
| Water-resistant | |
| Premium Packaging | |
8. Fastrack Reflex Smartwatch, 24×7 HRM & SpO2 Monitor,Upto 7 Days Battery Life & 5 ATM –
The Fastrack Reflex smartwatch is a superb match for your hectic lifestyle because of its remarkable fusion of chic design and cutting-edge functionality. Additionally, with its 12 multisport modes, this smartwatch measures important performance indicators when engaging in various heart-pounding athletic activities. You can monitor your sleeping habits and improve the quality of your sleep with the help of the device's built-in sleep tracker.
Price: ₹. 2,700
Range: Adult
Ratings: 360
Special Features: Activity Tracker, Phone finder, 11+ Sports Mode, 30+ Watch Face, Battery Composition Li-Polymer (200mAh)
Display Type: Digital
Weight: 36 g
Manufacturer's Warranty: 2 years
| | |
| --- | --- |
| Pros | Cons |
| Complete health suite | Cannot set a custom timer |
| Perfect fit | |
| It is featuring with a multiple-screen design. | |
9. Fossil Gen 6 Smartwatch with AMOLED Screen, Snapdragon 4100+ Wear
With its classy and unique style, the Fossil Gen 6 is becoming one of the top priorities for youth. With its sport-upgraded SpO2 sensors, heart rate sensors, and blood oxygen measurements, the watch allows athletes to see how well their bodies circulate oxygen. You do not need to worry about connecting with your devices, either with Alexa, Google, or your phone; with its Bluetooth 5.0 LE, this watch boasts data and connects ASAP. Additionally, this Fossil digital watch is 3 ATM water-resistant. The battery life is rated to last for more than 24 hours of mixed use.
Price: ₹. 24,995
Range: Adult
Ratings: 1,349
Special Features: Water-resistant
Display Type: Digital
Weight: 140 g
Manufacturer's Warranty: 1-Year
| | |
| --- | --- |
| Pros | Cons |
| Bluetooth 5.0 connectivity | Battery drains fast |
| Water-resistant | Pretty expensive |
| Make and take calls faster | |
10. Timex Fashion Analog Multi-Color Dial Men's Watch –
Timex is a well-known brand in India and has an excellent reputation. One of the most popular watches on Amazon India this year is the Timex Fashion. The watch has a timeless, casual appearance, a beige-hued dial, and a dark black leather band. It has a multifunction with various features such as date display, weekdays, and 24-hour display.
It is made with well-made watch material, making the timepiece unique and durable. You can wear this watch anytime, no matter day or night. It makes you feel comfortable. Timex watches are made of water-resistant materials to a depth of at least 30 metres, ensuring that you are prepared for any adventure.
Price: Rs, 2,396
Range: Adult
Ratings: 1,000+
Special Features: Water-resistant
Display Type: Analog
Weight: 150 g
Manufacturer's Warranty: One-year
| | |
| --- | --- |
| Pros | Cons |
| Highly durable | Warranty is surprisingly low |
| Versatile features | |
| Comfortable to wear; Water-resistant | |
Best Brand Watches For Men
boAt
Founded in 2015, BoAt is an Indian consumer electronics company that sells earbuds, stereo headphones, portable chargers, and rigid premium cables.
Amazfit
The smart wearable company, Amazfit, was founded in September 2015. Zepp Health manufactures and owns its goods. The company sells wearable gadgets like smartwatches, fitness bands, and sports and fitness gear.
Armani
Armani is one of the most prestigious, pricey, and luxurious luxury brands in the world. The world is obsessed with high fashion, timepieces, clothing, and other goods. These pure pleasures, like the analogue watches sold by Armani Exchange and factory-serviced timepieces, may dress up any wrist. Their fashionable designs and chronographs display the systematic engineering they employ.
Timeswear
Timeswear is India's second most popular brand. Since 2005, they have been working in electronic and television accessories and a power cord manufacturing unit. After spreading there, they shifted and focused more on wristwatches. Undoubtedly, they have achieved more success with it.
Titan
One of the most well-known and best-selling watch brands in India is Titan; undoubtedly, it is the first choice of Indian people. Titan is a beloved brand that has produced some of the most iconic and extraordinary timepieces for everyone. An Indian luxury brand called Titan Company Limited was created through a partnership between the Tata Group and Tamil Nadu Industrial Development Corporation.
Fossil
Fossil is another famous watch brand in India that displays some of the most beautiful and timeless clocks. Some of the most incredible designs, styles, and features can be found in the magnificent selection of these luxury watches.
Diesel
Italian apparel business Diesel has its main office in Breganze. One of the primary fabrics utilised by DIESEL to create its apparel, accessories, and footwear is denim. The sterling watches from Diesel combine style and methodical engineering. Its appealing shapes and styles and wide selection of wristwatches have continuously stirred consumer interest.
Fastrack
A brand that holds a particular place in our hearts is Fastrack. Among teens and young adults, the brand caused a sensation when it first came out. Fastrack has established itself as a well-known brand, offering inexpensive clocks with snappy, modern designs. Fastrack, a Titan sub-brand that was first introduced in 2008, is currently one of India's most rapidly expanding casual watch brands.
Timex
Timex is the best brand in India. Its product comes at a reasonable price. Since 1854, this American manufacturer has been offering expensive watches. The company claims od has the most exquisite Italian and German engineering. Timex provides the most excellent selection of timepieces for everyone, from watch enthusiasts to fitness professionals.
How Do We Choose The Best Watch Brands For You?
We looked for the most popular and easily accessible watches for guys. First, we made a list of all the top-selling men's watches on Amazon with good customer reviews and at least a 4-star rating.
We also consulted with a few experts to learn which models experts believe to be the greatest and would advise their clients to purchase. We were able to mix the trust and authenticity criteria more efficiently. And as a consequence of the entire process, we were able to collect more data, which allowed us to create this list of the top watches for women in India.
What Are The Things To Consider While Choosing A Watch Brand?
Choosing the best watch for yourself is pretty complicated because there are multiple choices in the market, and anyone gets confused about the correct procedure to choose the watch brand for men. Here, below, we will discuss the essential steps for selecting a wristwatch:
Size matters:
Watches are commonly measured in millimetres, so it is unlikely that you will find a watch that does not incorporate this measurement. They usually relate to the width of the face. Most men's watches are available now in the 34mm to 50mm range, yet a few years ago, massive watch faces up to 60mm in diameter were very popular. But typically, when choosing a watch, there's no need to go larger than 50mm.
Consider Your Style
When you buy the best watch for yourself, you must have considered the best style that matches your personality. A variety of styles are appropriate for various events. Your style and tastes should be considered before making a watch purchase.
If you frequently attend meetings, you need to impress your clients. Then a high-end dress watch is ideal for you. A sports watch, or a field watch will come in very handy if you're an active person who likes things rough and tumbles.
Your Budget
You should also consider how much you want to spend when purchasing a watch. There is a designer brand out there that is available at a lower price point if you cannot afford the best brand watches, as not everyone will be able to afford one.
Fashion-Forward
Style and the desire to wear the newest trends will influence your choice of watch. Here are two possibilities. One solution is to buy a classic, timeless watch that will work with any in-vogue ensemble and last you through all the changes in fashion. You can go for suitable, budget-friendly wristwatches that do not put much pressure on your pocket.
Technology
Ask yourself if you want your watch to have any purpose other than timestamped. Smartwatches are popular and may be used for various tasks, including chatting, email checking, playing games, scheduling, exercising, and much more.
Consider your desired appearance and style before purchasing a smartwatch. Unlike the Apple Watch, certain smartwatches are more discreet and look like regular timepieces, so they are perfect alternatives for people who prefer a more classic style rather than the more modern and laid-back ones.
Special Features
The unique and crucial characteristics of a good quality watch include water resistance, luminosity, a lightweight feel, solid construction, and scratch resistance. In this article, you can also find some of the best brands of watches for men in India.
Frequently Asked Questions
1. Which is the most sold watch brand in India?
With the broadest assortment of contemporary and timeless designs, Titan, India's largest selling watch brand, is etched in the hearts of every Indian.
2. What watches are better than Rolex?
The Grand Seiko is a direct rival to Rolex in terms of cost, quality, and manufacturing, but Siko, the minor brother, provides less expensive options that look fantastic, have a rich history, and don't cost an arm or a leg. The Seiko Alpinist sometimes referred to as the Seiko among admirers, is a fantastic example.
3. What are the qualities of a good watch brand?
Well, if you decide to buy a watch, you must look for these qualities before buying.
Material
Glass
Display
Water-resistant
Durability
Features.
4. Which watch brand lasts the longest?
If you want to buy a watch which is long-lasting, then you must go for Armani or the Titan brand. They both provide the best watches for men in India. They both do their best in the process of making wristwatches for men.
5. How much does a watch battery cost when replaced?
From experience, we can tell you that the cost of a basic battery replacement starts at just $10. Watch batteries can generally be replaced while you wait (although in some instances, it might take a few days or, in rare cases, even a few weeks).
6. What are the different types of watches?
There are various types of watches which you can pick as per your preference:
Analog watches
Digital watches
Dress watches
Smartwatches
Quartz watches
Field watches
Swiss watches
Chronograph watches
Solar watches
The Bottom Line:
We all have smartphones these days, but it's easier to check the time by looking at your wristwatch rather than using your phone. And if we have a wristwatch with us, it allows us to stay informed about the status of the time easily. Your clothing will look better if you wear a watch.
A stylish watch may be viewed as a status symbol and improves your entire appearance. Consequently, a quality watch could be an excellent purchase for you. A thorough assessment of each product is provided above. We have spoken about the top 10 watch brands in India. We hope that you can simply tell them apart and that all your misunderstandings have been eliminated.